Application Management and Support
Enhance Apps with
M-Factor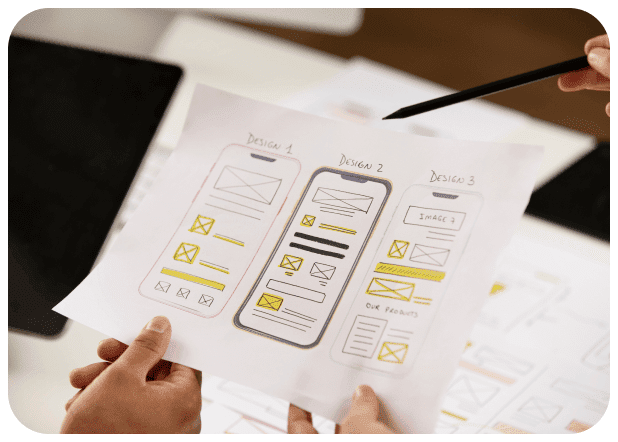 Experience seamless application management, efficient support, and maximize performance with our dedicated team.
In the realm of Application Management and Support Services, we approach your needs with care and precision. Our service framework is a planned expedition consisting of four distinct phases, meticulously crafted to yield outstanding outcomes.
1. Assessment

We evaluate your application's current state and identify areas for improvement.
2. Monitoring
We provide real-time monitoring to detect issues before they impact your users.
3. Maintenance

Our experts perform regular updates, bug fixes, and security enhancements.
3. Optimization

We fine-tune your applications for optimal performance and user satisfaction.
What Our Clients Are
Saying
Mfactor has been our steady partner for all our website related needs. They have been highly responsive and creative in addressing our requirements. Very reliable as well. Look forward to working with them for our forthcoming upgrades as well.
To describe MFactor:
3 verbs - Underpromise... Overdeliver... Envision...
3 adjectives - Attentive... Responsive... Committed...
3 nouns - Precision... Execution... Lifesupport...
Our partner in the long run for all things technology... from websites to apps, infrastructure to collaboration
Mfactor is a great partner for all our website and app development needs. They have shouldered the responsibility of scaling our website infrastructure, making it suitable for multiple languages, handling user friendliness and just regular ongoing updates that are required to keep our site in tune with the dynamics of our global activities. Highly reliable and trustworthy, and we strongly recommend them to anyone considering a new website partner.
Inquire with our experts on enhancing efficiency and minimizing expenses.
Partnering with M-Factor for application management and support brings several advantages to your business.

Ensure your applications run smoothly 24/7 with our proactive monitoring and support.

Our team is ready to fix bugs and address issues promptly to minimize downtime.

Protect your applications and data with our robust security enhancements.

We adapt to your evolving needs, ensuring your applications can grow with your business.
Our Cutting-Edge
Technology Stack
Frequently Asked
Questions
What types of applications do you support?
We support a wide range of applications, including custom-built software, commercial off-the-shelf applications, web applications, mobile apps, and more.
Do you provide support for third-party applications?
Yes, we offer support for third-party applications, ensuring seamless integration and troubleshooting to resolve any issues that may arise.
How do you handle project management and communication during the development process?
We prioritize timely issue resolution and strive to address critical issues promptly. Response times may vary depending on the severity and complexity of the issue.
What level of monitoring and reporting do you provide for applications?
We provide comprehensive monitoring and reporting, including real-time performance monitoring, system health checks, and customized reports tailored to your specific requirements.
What measures do you take to ensure data security during application management?
Data security is a top priority. We follow industry best practices for secure data handling, encryption, and access control. Additionally, we conduct regular security audits to identify and mitigate potential risks
Do you offer performance guarantees for applications under your management?
Yes, we offer performance guarantees based on agreed-upon service level agreements (SLAs). Our goal is to ensure your applications consistently meet or exceed performance expectations.